Home Owners
---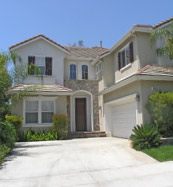 At First Choice Inspections, the customer is always our greatest concern. You can be sure that we will go the extra mile to tailor fit you with the termite treatment that best suits your needs, budget, and lifestyle. With our wide range of traditional as well as environmentally conscientious treatments, you can rest assured that you will be taken care of from start to finish by our team of highly trained operators, applicators, and our friendly office staff. Call today to schedule a free inspection.
Preventative Steps
We can show you numerous ways to keep termites from disrupting your home, including:
Seal cracks and crevices where termites can get into your home.
Get rid of stacks of newspaper, papers, bags, and cardboard
boxes that make good homes for termites.
Perimeter Soil Treatments
We apply a long lasting residual termite treatment solution to the exterior soil around your home.
Exterior Treatments
A premium residual insecticide is applied concentrating on the entry points for termites into your home.
Interior Treatments
Interior areas are inspected and treated specifically for the termite present in your home.
Ongoing Maintenance
Season after season, your home will be exposed to different types of termites -- all trying to make a home in yours. To make sure the termites you've so carefully eliminated don't return, you can contract for continuing regular termite control inspections.